Introduction: Independent Children and their Fields of Relatedness
Abstract
"The idea of this Special Focus first came to us while we were carrying out fundamental research about children in two different countries and contexts in Southeast Asia. While Silvia Vignato was enquiring about children's rescue after the 2004 tsunami and the end of a 30-year long conflict in Aceh, Giuseppe Bolotta was in the slums of Bangkok, doing research with children connected to NGOs. In both cases, the young people we met were growing up outside their families, however these are defined, and raised in different institutions committed to leading children towards developing specific ideals of adulthood. For different reasons, these children had to acquire various degrees of independence from parental figures".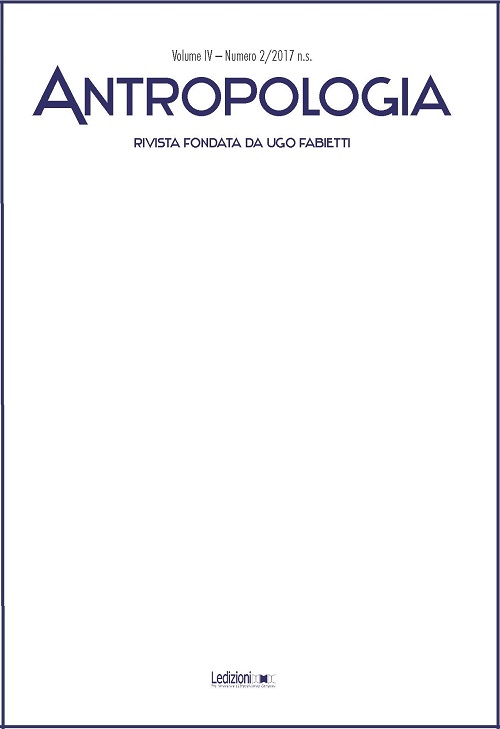 ##submission.downloads##
Licenza
Gli autori mantengono i diritti sulla loro opera e cedono alla rivista il diritto di prima pubblicazione dell'opera, licenziata sotto una Licenza Creative Commons - Attribuzione che permette ad altri di condividere l'opera indicando la paternità intellettuale e la prima pubblicazione su questa rivista.


Gli autori possono aderire ad altri accordi di licenza non esclusiva per la distribuzione della versione dell'opera pubblicata (es. depositarla in un archivio istituzionale o pubblicarla in una monografia), a patto di indicare che la prima pubblicazione è avvenuta su questa rivista.