Upturning the Rules of the Game: How Young Women Care-Leavers Negotiate Independence through Kinship in Brazil
Parole chiave:
Care-Leavers, Kinship, De-institutionalisation, Agents, Affective Bonds
Abstract
In this paper, I propose to reflect on the "independence" condition of five young "care-leavers" by analysing the ways in which they experience their affective ties of kinship. The analysis is based on an ethnography carried out between 2010 and 2013, in the south of Brazil, on the de institutionalisation of young women who, under protective measures, lived part of their childhood and adolescence without a recognised family life. In addition to the possible impact of the institutionalisation experience on kinship relationships, such as the breaking of ties or rapprochement with family members, I intend to explore the ways in which these young women are "powerful agents in the negotiation of parentage." By approaching kinship as a "negotiated transaction", I intend to focus my analysis on the affective bonds that are relevant in the daily practices of these young women. Such "negotiated transactions" will be explored by discussing a process I have called "a turning point in the game of kinship relations", inspired by a native expression.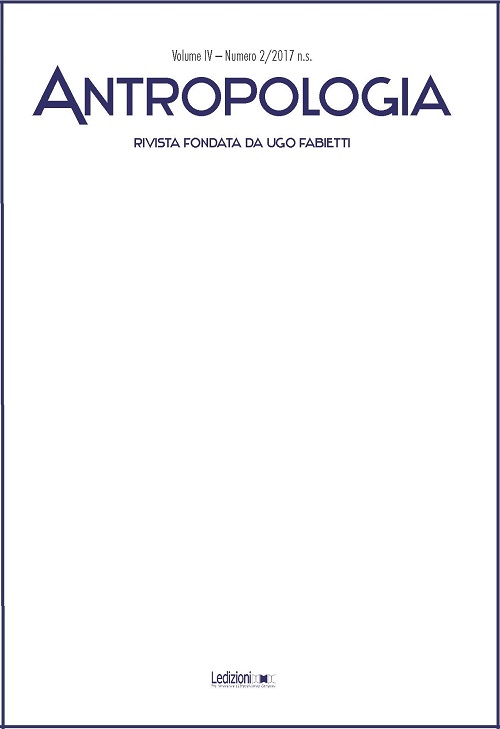 ##submission.downloads##
Licenza
Gli autori mantengono i diritti sulla loro opera e cedono alla rivista il diritto di prima pubblicazione dell'opera, licenziata sotto una Licenza Creative Commons - Attribuzione che permette ad altri di condividere l'opera indicando la paternità intellettuale e la prima pubblicazione su questa rivista.


Gli autori possono aderire ad altri accordi di licenza non esclusiva per la distribuzione della versione dell'opera pubblicata (es. depositarla in un archivio istituzionale o pubblicarla in una monografia), a patto di indicare che la prima pubblicazione è avvenuta su questa rivista.