Yogyakarta Street Careers – Feelings of Belonging and Dealing with Sticky Stigma
Parole chiave:
Affliction, Emotion, Stigma, 'Street Career', Indonesia
Abstract
This article focuses on a community of street-related children, adolescents and young adults, who broke away from their families and began embracing life on the streets of Yogyakarta, Indonesia. Being unprotected and homeless gave rise to spatial, social and emotional vulnerabilities and negative attributes that strongly affected newcomer children and adolescents. After being mocked and exposed to affective and physical violence during community initiation, their integration into the street-related community shifted their experiences of belonging in terms of uplifted self-esteem and wellbeing. Since emotions play a vital role in transforming the experience of a stigmatised identity, this article illustrates that identity and stigma attunement entails 'emotional promises' of stress relief and 'emotional rewards' by blending in to prevailing community ethos. The extended case study of a (now) young man's street-related career reveals that affective bonds and community solidarity, but also structural vulnerabilities, stigmatization and afflictions can stick even after 'exiting' the streets, despite creative ways of coping and attuning to new (off-street) localities.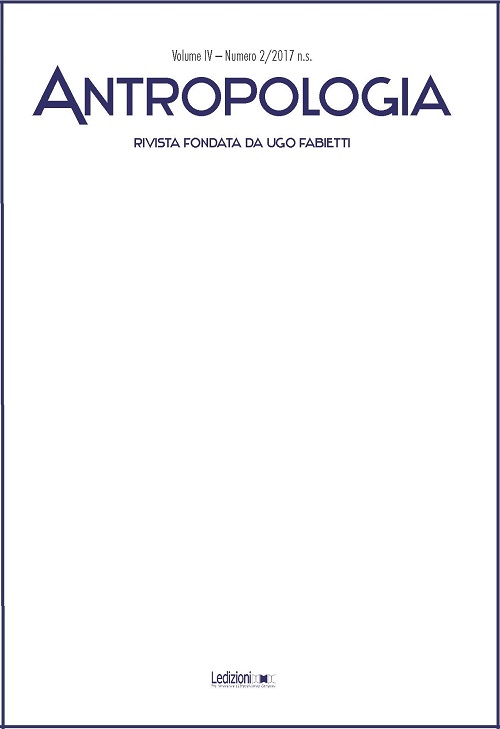 ##submission.downloads##
Licenza
Gli autori mantengono i diritti sulla loro opera e cedono alla rivista il diritto di prima pubblicazione dell'opera, licenziata sotto una Licenza Creative Commons - Attribuzione che permette ad altri di condividere l'opera indicando la paternità intellettuale e la prima pubblicazione su questa rivista.


Gli autori possono aderire ad altri accordi di licenza non esclusiva per la distribuzione della versione dell'opera pubblicata (es. depositarla in un archivio istituzionale o pubblicarla in una monografia), a patto di indicare che la prima pubblicazione è avvenuta su questa rivista.