Antonio De Lauri, ed., 2016, The Politics of Humanitarianism: Power, Ideology and Aid, London-New York: I.B.Tauris
Abstract
Antonio De Lauri's book is a very needed reflection on contemporary humanitarianism. The last decades have been marked by a dramatic increase in the use of humanitarian interventions for different purposes, from relief to stabilization, from protection to democratization. In his introduction, De Lauri emphasises that humanitarianism, with its values, discourses and practices, is not merely a product of our times, but it holds a constitutive force that shapes human relationships and influences international relations and transnational governance. Exploring the progressive detachment of humanitarian assistance from the principle of neutrality, its lack of accountability, and the relationships between aid and military interventions, The Politics of Humanitarism looks at humanitarism as a salient feature of our times.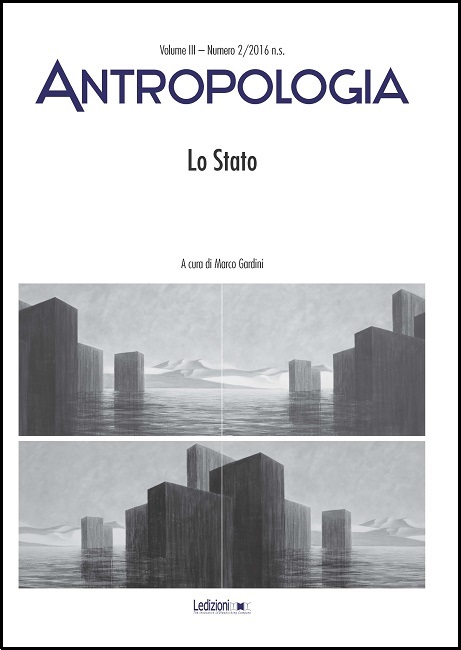 ##submission.downloads##
Licenza
Gli autori mantengono i diritti sulla loro opera e cedono alla rivista il diritto di prima pubblicazione dell'opera, licenziata sotto una Licenza Creative Commons - Attribuzione che permette ad altri di condividere l'opera indicando la paternità intellettuale e la prima pubblicazione su questa rivista.


Gli autori possono aderire ad altri accordi di licenza non esclusiva per la distribuzione della versione dell'opera pubblicata (es. depositarla in un archivio istituzionale o pubblicarla in una monografia), a patto di indicare che la prima pubblicazione è avvenuta su questa rivista.