For an Anthropology of Gaps, Discrepancies and Contradictions
Parole chiave:
Anthropology of public action, Culturalism, Development anthropology, Implementation gap, Ideal-type, Dissonances
Abstract
The propensity of anthropology to highlight the homogeneity of the groups it studied, related to the "primitivist" and "peasantist" contexts associated with the emergence of the discipline, can be referred to as "culturalism". Such a scientific ideology underestimates the contradictions and diversities deployed within any social group studied by anthropologists, as well as the discrepancy between the rules of the social game and the actors' real practices. Nevertheless, various anthropologists have long expressed an interest in both the internal inconsistencies of social orders and the non-compliant practices. Some examples are given of these considerations for differences, from Malinowski or the Manchester school to legal pluralism or the anthropology of organizations. The European anthropology of development, extended to-day into an anthropology of public actions and public policies, is undoubtedly the sub-discipline that has developed the most an empirically grounded approach of gaps and discrepancies, alongside a dialogue with sociology and political science. It has put the richness of ethnographic investigation and qualitative research to the service of investigating the implementation gaps of public policies and the behavioural gaps of public agents. This opens the way for a reconsideration of Max Weber's ideal-type as a methodological gap.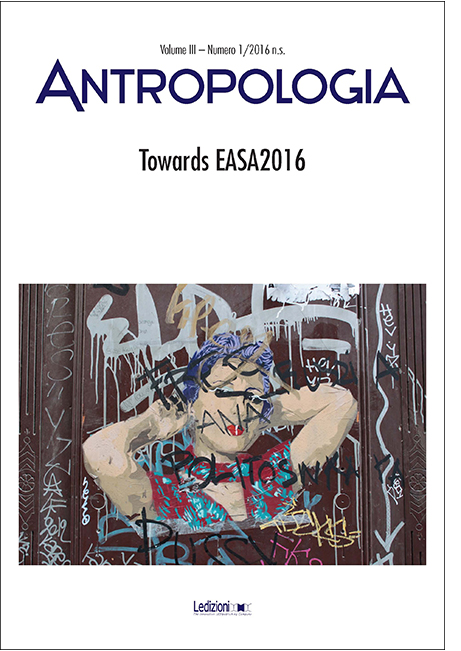 ##submission.downloads##
Licenza
Gli autori mantengono i diritti sulla loro opera e cedono alla rivista il diritto di prima pubblicazione dell'opera, licenziata sotto una Licenza Creative Commons - Attribuzione che permette ad altri di condividere l'opera indicando la paternità intellettuale e la prima pubblicazione su questa rivista.


Gli autori possono aderire ad altri accordi di licenza non esclusiva per la distribuzione della versione dell'opera pubblicata (es. depositarla in un archivio istituzionale o pubblicarla in una monografia), a patto di indicare che la prima pubblicazione è avvenuta su questa rivista.